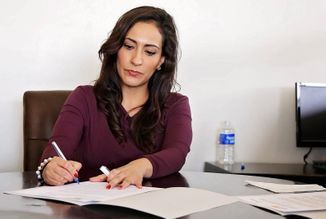 Women can apply for the EU Female Innovator Award until 21 April.
The EU prize for women innovators celebrates our inspiring female leaders in innovation. The award recognises women's role in bringing game-changing innovations to market, and honours the outstanding achievements of female entrepreneurs running innovative companies.
With this award the EU also seeks to raise awareness of the need for more female entrepreneurs, and create strong role models for women and girls.
This year 3 women will be awarded the title of "Female Innovator" and will receive a prize money of 100.000 €. There is also a special prize for a young innovator (under 35 years). As a "Rising Female Innovator" she can look forward to 50.000 € prize money.
---
Are you interested? Then get in touch with us if you would like to know more. You will also find further information here.
---
Source: European Comission, EU Prize for Women Innovators 2020
---