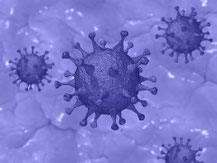 You have an ongoing EU-project or your project should actually start soon and now you ask yourself what influences COVID-19 has on your project? For this purpose the EU has created a small FAQ collection, where the most important questions are answered. These are for example:
    Can I extend my already running project? - Yes, cost neutral by up to 6 months.
    Can I postpone my project start? - Yes, possible
    Will I receive my next payment even if I was not able to process all documents completely? - There are also relaxed conditions which should make this possible.

The complete FAQs can be found here:

Frequently Asked Questions (FAQ) COVID-19 Outbreak

 If you have any questions, we are of course at your disposal.