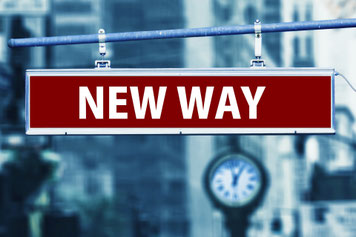 The EIC Accelerator as one of the most attractive funding programmes for European SMEs will continue under Horizon Europe in 2021.
Due to the corona pandemic, however, there is no final work programme so far. Nonetheless, the drafts that have been created at present, allow us to determine quite precisely  what the EIC Accelerator could look like and what will change for applicants from 2021:
The drafts do not envisage any changes in terms of funding, eligible costs and development steps. This means that costs for last technological optimisations, pilot tests and commercialisation activities will continue to be funded at 70%.
The blended finance option (up to €15 million in equity in addition to funding) will no longer be just an option but will become the standard.
The application process will be extended by a preliminary stage consisting of a short application, pitch deck and a motivation video pitch. On the one hand, the EIC wants to lower the hurdles for start-ups, which often cannot cope with the effort required for a full proposal. On the other hand, it aims to make a pre-selection so that the chances of success for companies that are allowed to submit a full proposal are significantly improved.
In each application step (short application, full proposal, interview), applicants have two attempts. This limits the number of resubmissions from 2021 onwards. If the company fails, it cannot resubmit for a longer period of time. How long exactly is still unclear.
The existing fixed deadlines only apply to the full proposal. Short applications can therefore be submitted at any time and will receive feedback after a short period of time.
---
Do you want to be one of the first to benefit from the new regulations?
---